FRI, April 21 to SUN, April 23, 2017 /Ljubljana, Slovenia/ Contact: info@curling-zveza.si
STILL POSSIBLE TO REGISTER YOUR TEAM!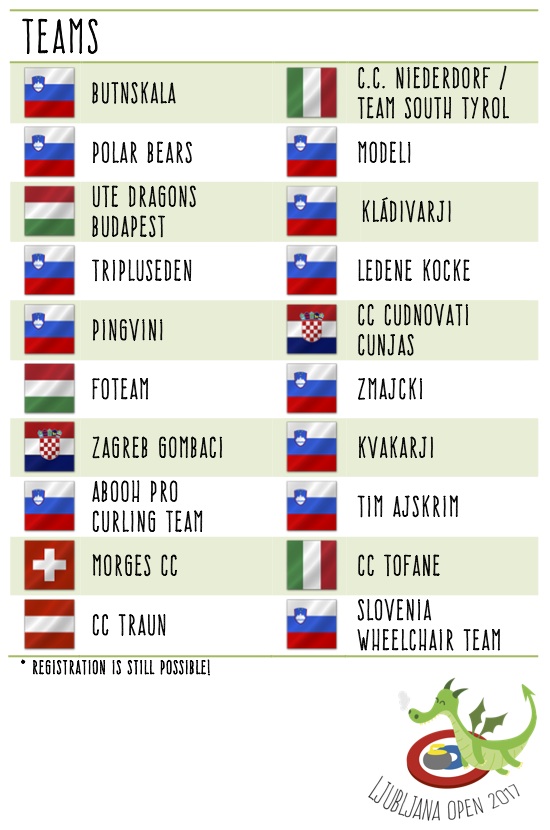 ACCOMMODATION
VENUE
Ledena dvorana Zalog, Hladilniška pot 36, 1000 Ljubljana, Slovenia
Ledena Dvorana Zalog was built in 2007 by the municipality and is the second largest ice hockey hall in Ljubljana. It is the home of 3 curling clubs from Ljubljana – Curling klub Ljubljana, Curling klub Olimpija and Curling klub Zalog. In the hall there is also a bar that offers cold and warm drinks and a small selection of snacks.
ABOUT LJUBLJANA

Both residents and numerous visitors perceive Ljubljana as a city made to the measure of man. Ljubljana is classified as a mid-sized European city, but it has preserved its small-town friendliness and relaxed atmosphere while providing all the facilities of a modern capital. It is a very unique city dotted with pleasant picturesque places where you can expect all kinds of nice little surprises. During winter, its dreamy central European character prevails, and during summer its relaxed Mediterranean feel. Due to its geographical position, Ljubljana is a perfect base for exploring the many faces and beauties of Slovenia.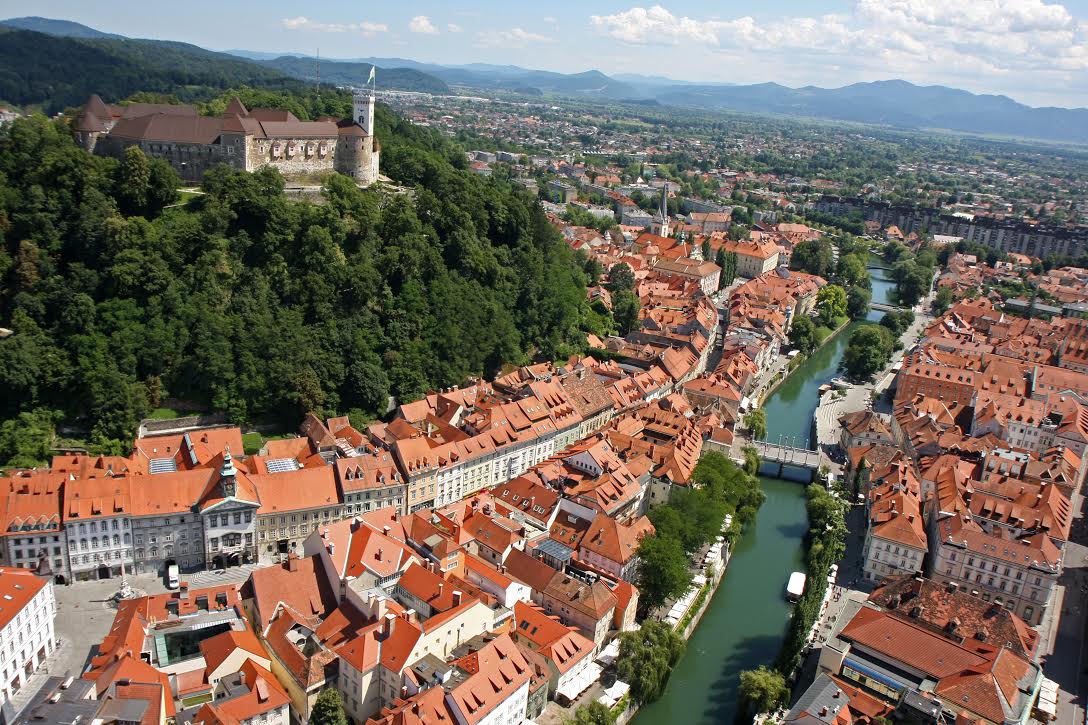 More about Ljubljana: http://www.visitljubljana.com/en/
*Logo contains graphic elements from Freepik